After four days of meetings, good conversations and very interesting discussions, the 2022 Nordbygg building and construction fair in Stockholm has come to a close. We had the opportunity to meet our partners and customers again. We were also able to introduce our POLFLAM products to many potential new clients!
The POLFLAM trade fair team (representatives from our headquarters and our Commercial Director Nordics) would like to thank you very much for visiting us and for all the valuable discussions at our booth. We look forward to seeing you again at the next fair!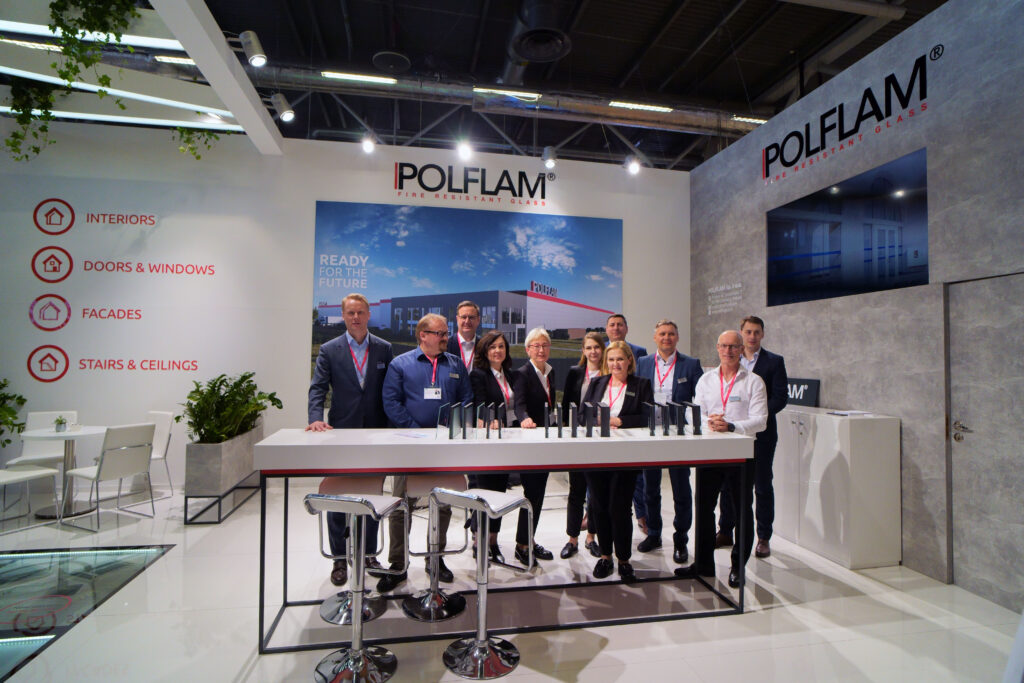 After two years on a COVID-19 pandemic hold, the exhibition industry is finally returning to normal. On 26 April, Nordbygg, one of the largest construction and building industry fairs in Europe, will re-open its doors in Stockholm. POLFLAM will participate in this exhibition and present a wide range of fire-resistant glass applications, such as glass floor panels and full-size glass elements for frameless systems.
Nordbygg – the go-to fair for the business community in northern Europe – will be open to visitors until Friday, 29 April.
Read more: NORDBYGG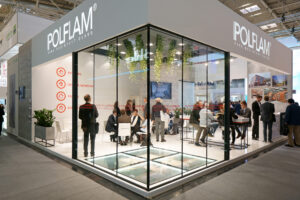 Construction of POLFLAM's new production and warehouse complex in Tarczyn is being currently finalised.
The production infrastructure, considered to be the most state-of-the-art in Europe, is undergoing testing at the moment. Specialised machinery, equipment and tools for the new plant were supplied by leading manufacturers such as FOREL, Mappi, Bottero and MC DIAM, with the ERP software system provided by FeneTech. The general contractor, CFE Polska, efficiently carried out the construction project following the design-build method.
Along with the combined 15,000 m2 production floor and warehouse , the office area (630 m2) was also opened for use. Outdoor space totalling over 8,000 m2, including access roads, car parks and truck loading areas, has been completed.
The new factory will begin full operational status within the next few weeks. Thanks to the new investment, the production capacity for POLFLAM's fire-resistant glass will nearly triple.
One significant advantage of POLFLAM's cutting edge technology over competitors is the ability to create very large fire-resistant glass panes. We are proud to announce that we have developed a new glass product by successfully increasing the maximum height of a single pane of POLFLAM BR glass to 4800 mm.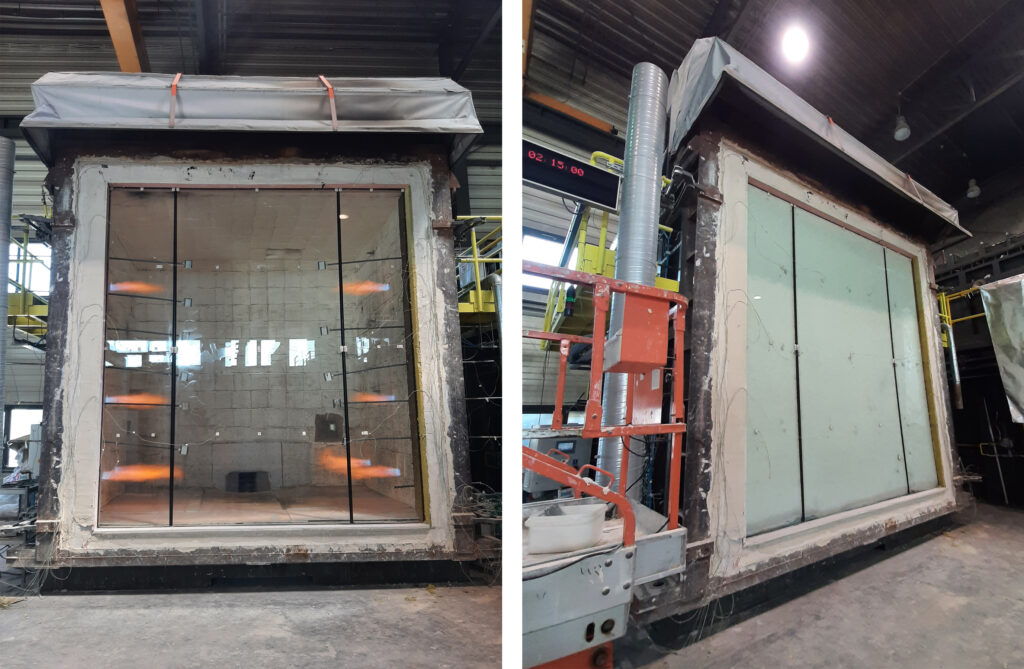 What's going on today at the new POLFLAM factory construction site in Tarczyn? Follow the progress LIVE via our online webcam. Take a look!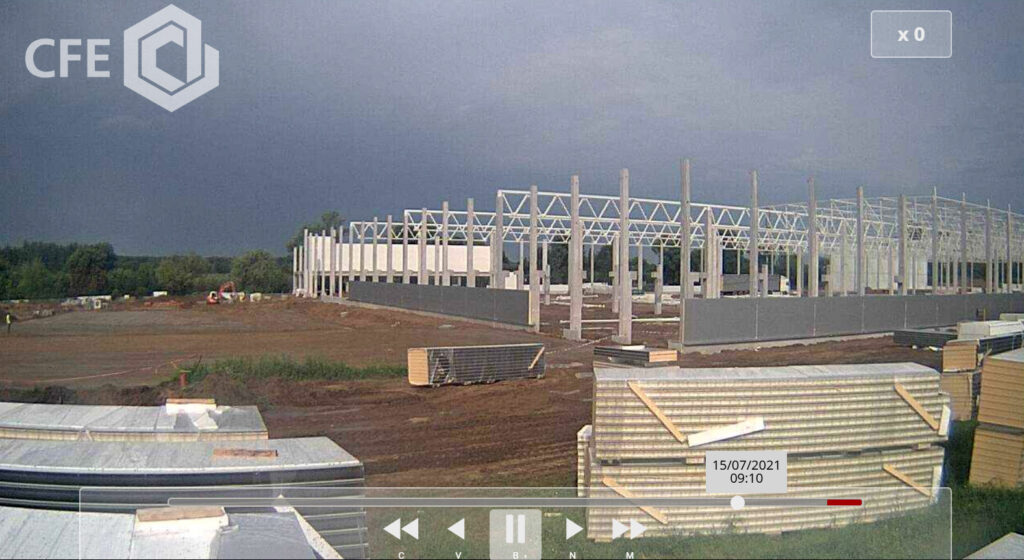 POLFLAM, a leading manufacturer of fire-resistant glass, is increasing its production capabilities. A modern office space, production factory, and warehouse facility are being built on an 8-hectare site in Tarczyn, near National Road No. 7, which connects Warsaw with Kraków. CFE Polska – part of the renowned multinational CFE Group – is heading up the building project. The investment in this state-of-the-art, high-capacity production facility will triple POLFLAM's total output.
Стеклянные огнестойкие стены стали стандартом в проектировании: архитекторы одинаково охотно вписывают их как в интерьеры современных зданий, так и в классические стилизации. За несколько лет системы монтажа таких конструкций прошли огромный путь эволюции: от солидных рам и профилей до почти невидимых обрамлений и силиконовых швов. Эволюционировало и само стекло.
Сегодня из крупногабаритных стеклянных панелей POLFLAM BR создаются безрамные остекления – на всю высоту помещения и любой длины – в пакете классов огнестойкости от El 30 до El 120.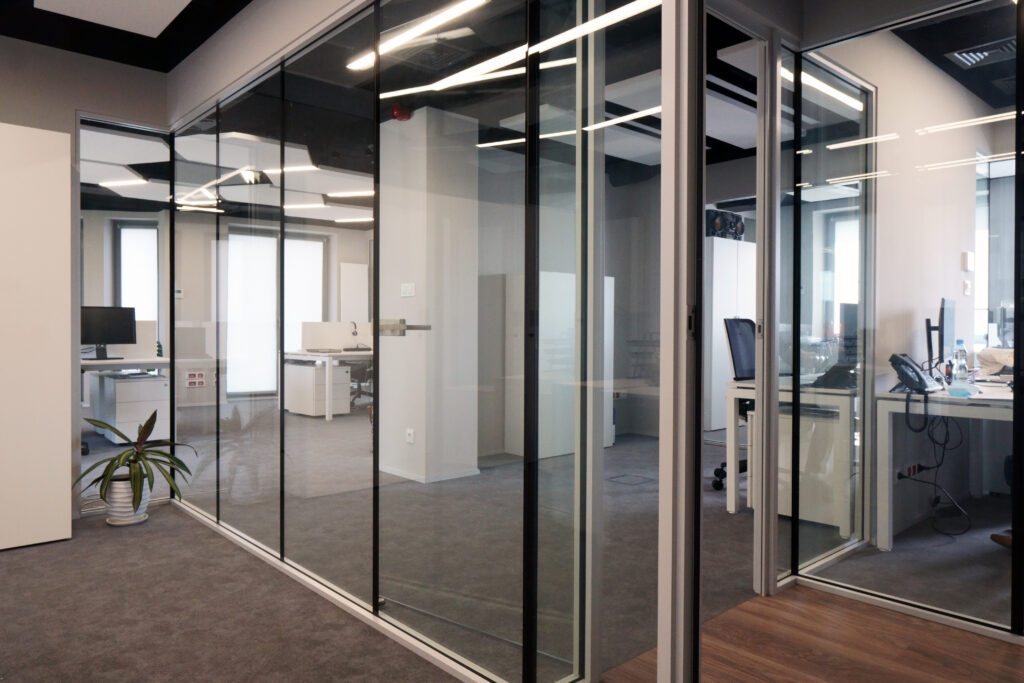 Архитектура современных интерьеров, построенная на легкости, ставшей возможной благодаря практически неограниченному применению стекла, продолжает искать интересные и функциональные способы для выделения пространств, требующих четкого визуального разграничения с окружением. В этом себя отлично зарекомендовало сатиновое стекло. А что, если речь идет о стеклянной перегородке с огнестойкими свойствами? Теперь возможно и это!
Новый продукт, разработанный отделом исследований и развития компании POLFLAM, недавно прошедший полный цикл соответствующих проверок, уже допущен к обороту. Исключительность данного предложения не вызывает сомнений. Почему?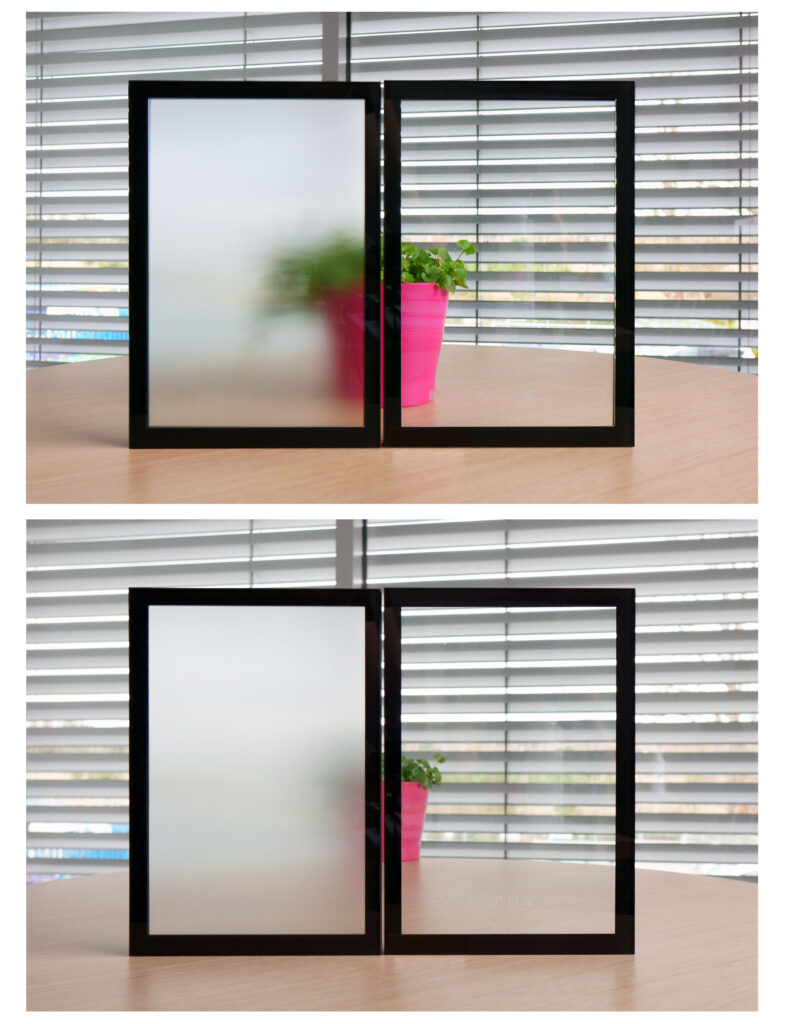 In June, specialists from POLFLAM took part in the conference "Modern Glass Partitions – Key to Building Comfort", which had been organised by the editors of "Świat Szkła" (Glass World) monthly magazine.
The conference served as an exchange forum for expert knowledge of standardisation regulations regarding the use of internal glazing in buildings. One of the topics discussed was fire resistance testing and classification of glazed partition walls.
With the pandemic-related restrictions being lifted, we are gradually relaunching our training activities – in Poland and abroad. More and more dates are being fixed for events that had to be postponed.
Last autumn, the FIRE ACADEMY 2019 training sessions took place in Ghent, Brussels and Liège, organised by the Belgian branch of ALUPROF in cooperation with POLFLAM. At this event, specialists from these two companies and representatives from key Belgian building trade institutions – ISIB, AGORIA, WTCB and Fire Forum – discussed fire safety in the construction industry with a focus on fire-resistant glazing.
For more information about our Consulting and Training activities please visit:   >>