It has now been 12 years since POLFLAM decided to strictly specialise in the production of fire-resistant glass. The beginnings were modest. We just had a small production facility with basic machinery, yet our plans were clear: to create new technological space. The first step was to develop our proprietary formula for the fire-resistant gel. The further steps have included building an in-house testing facility and roll out the machinery. Our offer has expanded dynamically with new products and new EI classes: curved glass, multi-function glass – in the P5-P7 classes, ceiling or stairs glass…
Today, POLFLAM glass is recognisable throughout Europe as well as beyond the continent. It has been tested in the most renowned testing institutes and applied in the state-of-the-art architectural projects. So what will be the next step?
The company's mission is to be persistent in creating new solutions that would break the technology limits architects and engineers keep struggling with. Regular investments needed to launch further new products are one natural consequence of the latter. Every new solution leaving POLFLAM's factory is subject to restrictive internal examination. Such control requires for the testing facilities to be constantly developed. We have just extended our fire-testing oven for large-size glass which has already become POLFLAM's image-building product in Europe.
In October 2016, testing was carried out in the testing institute in Rosenheim, Germany for glass sized 5900 x 3100 mm. This has contributed to our decision to purchase another tempering furnace of the jumbo size, this time: 6000 x 3200 mm.
The market has proved that this manufacturing philosophy translates to an essential competitive edge. In the last years, the sales of POLFLAM
®
glass have been growing by 30-40% every year. Soon,
another large production facility
is to be completed providing the necessary production capacity with a margin.
– We are fully prepared to deliver large order volumes – declares Dawid Kapsa, POLFLAM's General Director. – We expect to get such volumes from the domestic market and, soon, also from abroad. We are underway to launch new products which are certainly going to be a surprise for our customers and partners. What's more, thanks to the latest manufacturing technology we use, we shall be able to offer these products at a truly attractive price.
–POLFLAM's market success definitely owes to its fast response to market needs and its openness to new challenges – sums up Mariusz Minior, Managing Director. – The Company's strength is a combination of latest technology and our staff's energy and determination.
This is how new ideas are created, immediately finding their way from the conceptual stage to putting into practice and launching.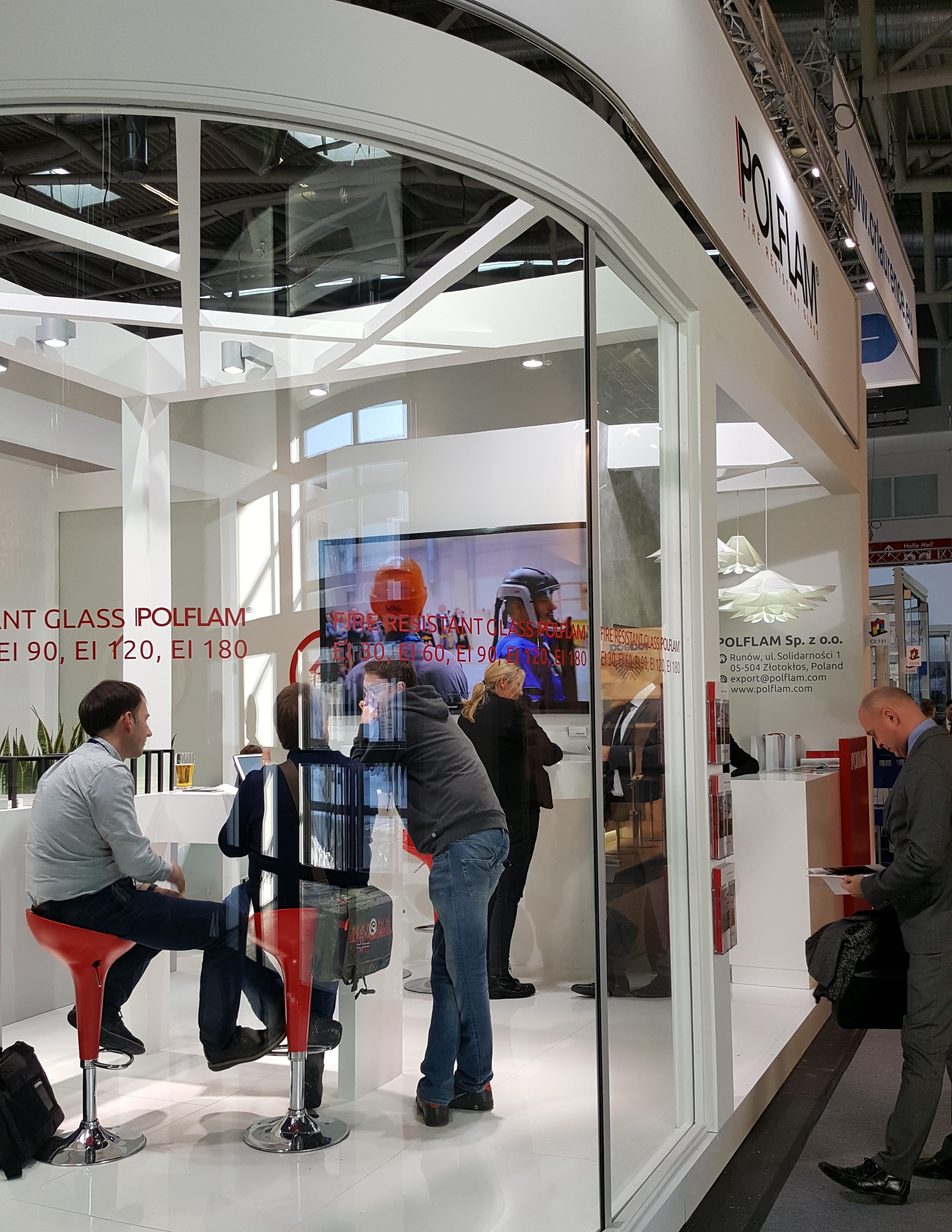 BAU 2017 Trade Fair in Munich.POLFLAM stand's external partitions made of the large-size fire-resistant glass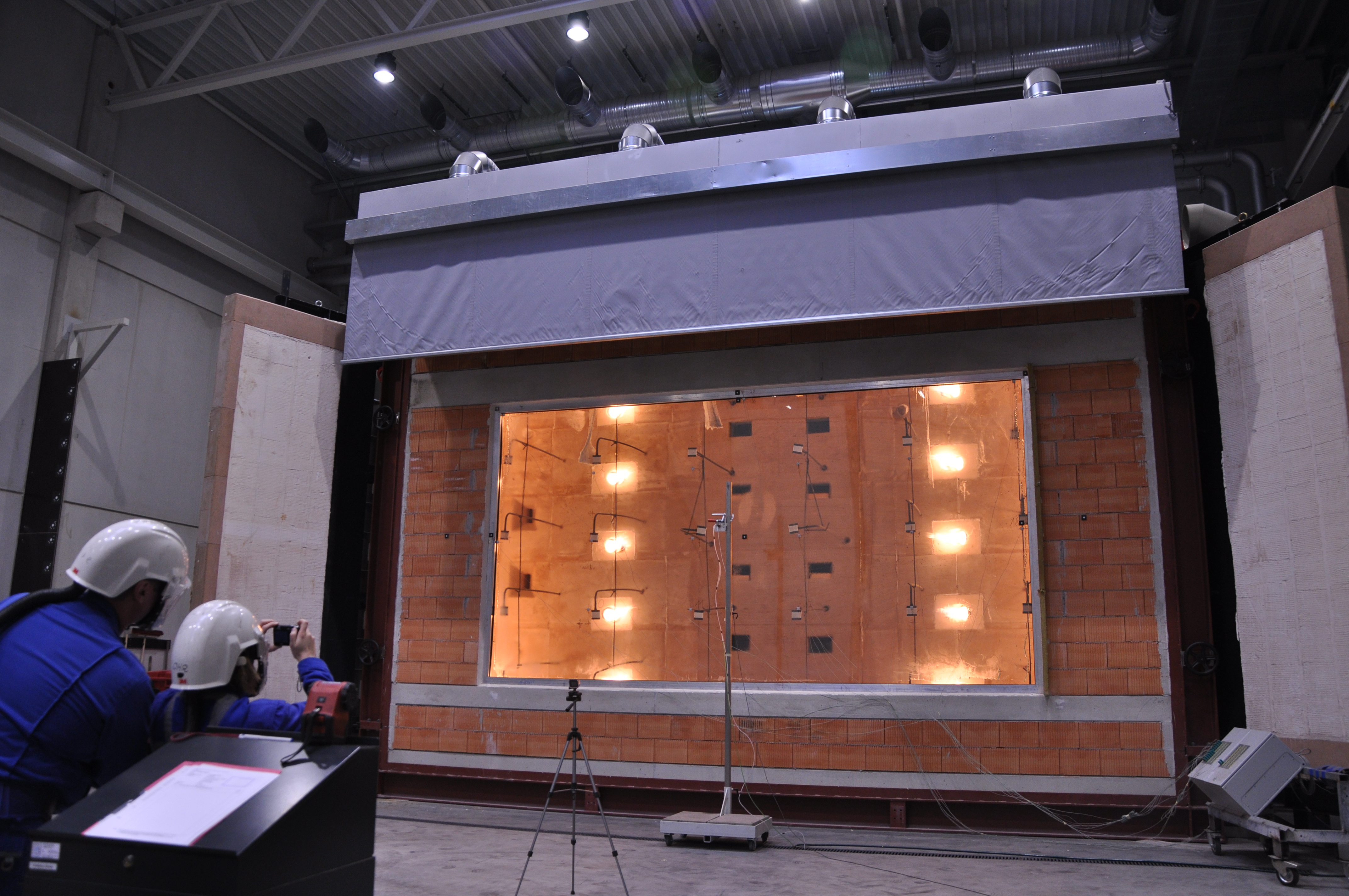 Tests in ift, Rosenheim: a the symmetric POLFLAM® glass of the EI 30 class, the dimensions 5900 x 3100 mm