In May 2017, POLFLAM presented at the FIT Show its latest products: POLFLAM BR EI 120 glass for frameless butt-joint fire screens and POLFLAM F glass for use in walk-on floors and stairs.
– Our participation in the FIT Show marks another step in strengthening the POLFLAM brand on export markets and is a natural consequence in the Company's development – says Dawid Kapsa, POLFLAM's General Director. – When making our export plans, we saw the UK market as highly promising and positive feedback from FIT Show visitors having proven this right. I am glad we could show at the exhibition our glass for frameless partitions, of fire resistance as high as 120 minutes in both integrity and insulation. This is a unique product on the European market.
For three days the NEC halls in Birmingham were visited by more than 13,000 people.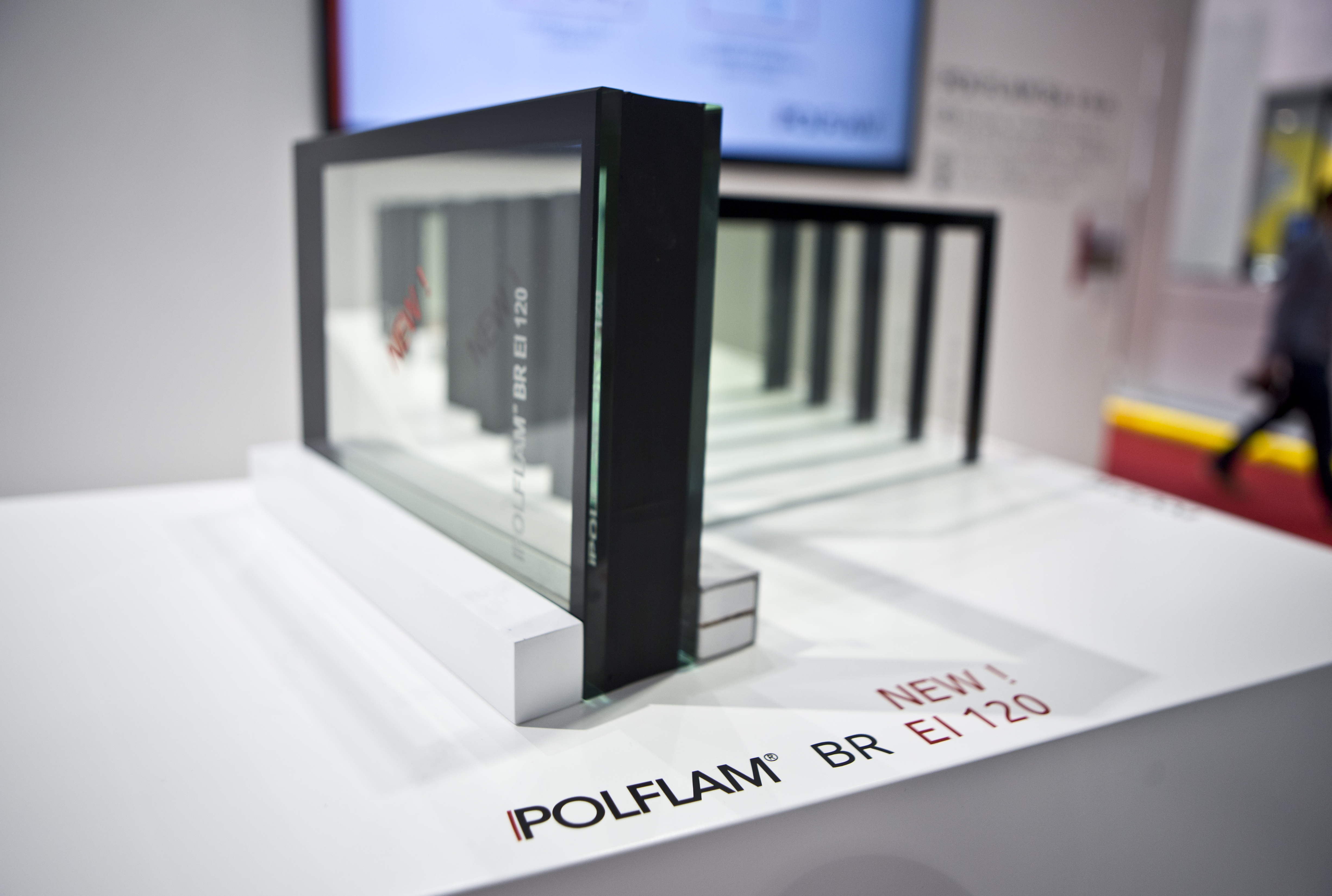 POLFLAM® glass samples in all fire resistance classes: from EI 30 to EI 180 were available at the stand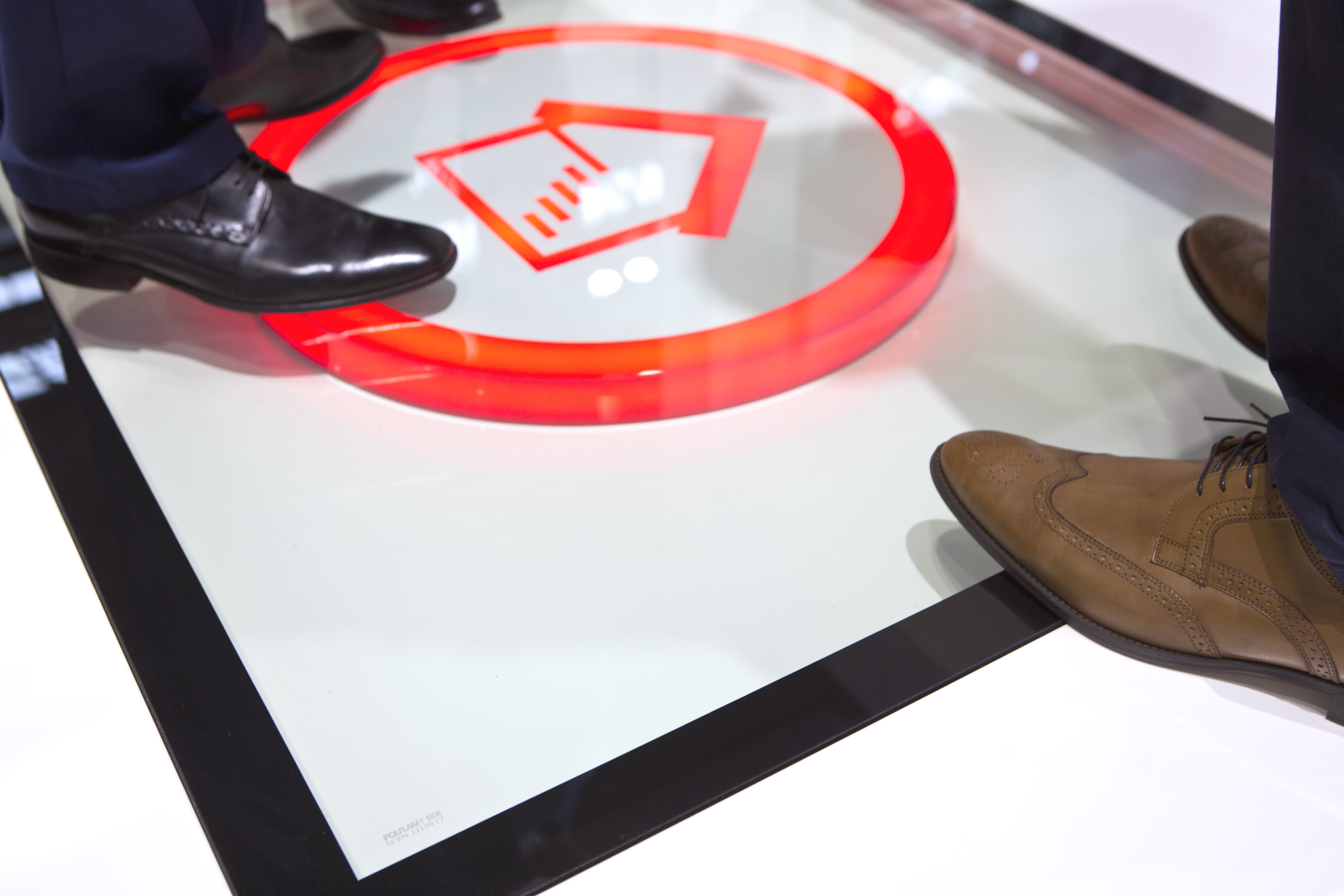 POLFLAM® F glass for mounting in ceilings and stairs was presented on a platform constructed at our stand at the fair