NEU! Die allgemeinen Bauartgenehmigungen für Brandschutzverglasungen in Holzrahmen POLFLAM Timber F30 | F90 liegen jetzt vor!
Die nachfolgenden beiden neu ausgestellten Bauartgenehmigungen (aBG) für POLFLAM Brandschutzverglasungen in Holzrahmen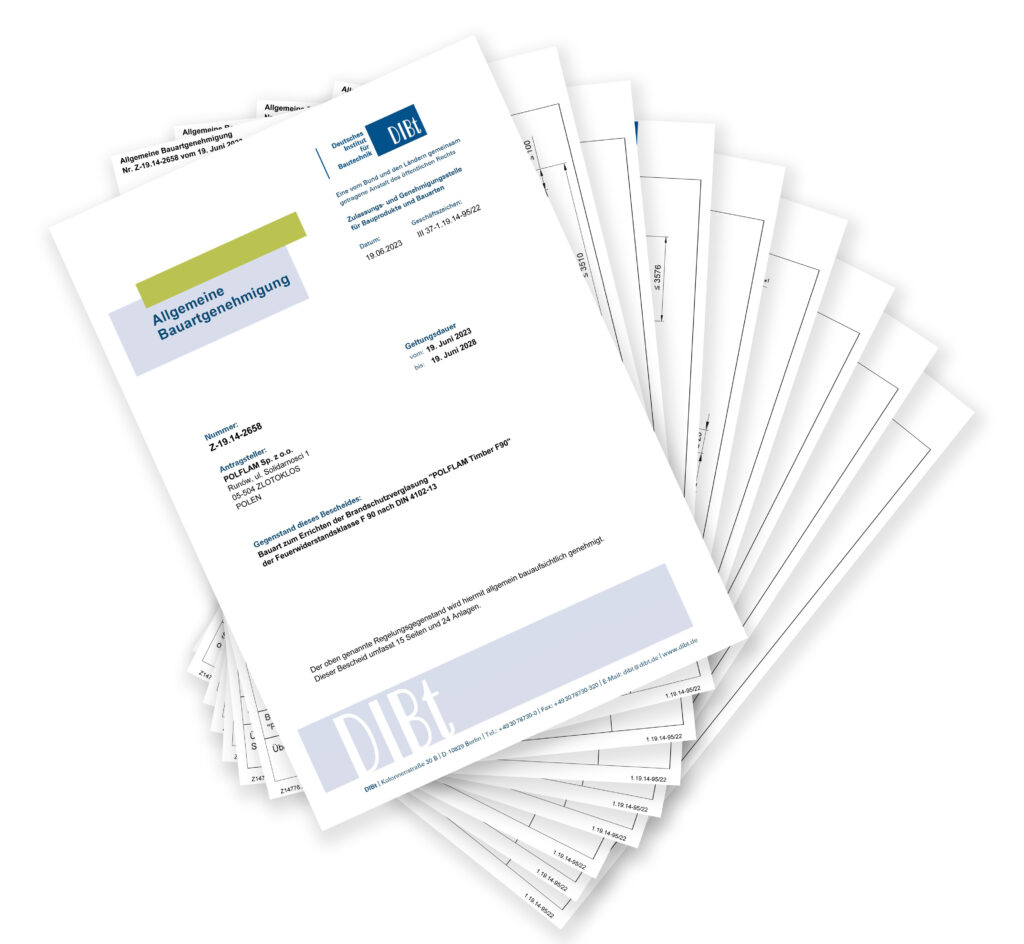 Z-19.14-2650 – POLFLAM Timber F30
Z-19.14-2658 – POLFLAM Timber F90
liegen jetzt vor!
Mit den neuen allgemeinen Bauartgenehmigungen können Räume dezent oder stilvoll geteilt und Fluchtwege gesichert werden, ohne das gesamte Ambiente zu beeinträchtigen.
Die Anwendungen sind nicht nur auf den Innenbereich beschränkt. Durch die zunehmende Verdichtung von Gebäuden in städtischen Bereichen gilt es immer häufiger den Brandüberschlag zu beachten.
Lichtdurchflutete Räume und ein offener Charakter des Gebäudes erfordern keine Kompromisse hinsichtlich Sicherheit, wenn Brandschutzverglasungen große Bereiche öffnen können.
POLFLAM Timber F30 | F90 bieten kompromisslose Glasgrößen in Kombination mit schlanken Profilen.
Nachhaltigkeit und Beständigkeit haben für uns einen sehr hohen Stellenwert.
Mit den neuen allgemeinen Bauartgenehmigungen können Elemente aus nachwachsenden Rohstoffen von Unternehmen vor Ort hergestellt und montiert werden.
Wir beraten und schulen Sie gerne vor Ort.
Bitte kontaktieren Sie Ihren Ansprechpartner Herrn Markus Eckelt für weitere Informationen.
After a four-year break, the time has finally come again: BAU 2023, the World's Leading Trade Fair for
Architecture, Materials and Systems, returns and will take place from 17 April to 22 April 2023 in
Munich, Germany. Save the date!

POLFLAM is pleased to announce that we will be exhibiting at BAU 2023 in Munich. We invite you to
visit us at our stand 127 in hall C3.
Discover our state-of-the-art fire-resistant glass solutions including floor applications, smoke barriers
as well as the frameless BR system and curved glass, which is very popular with designers and
architects.
Please contact your local Sales Manager to schedule a meeting.

If you would like more information about fire-resistant glass made by POLFLAM visit our website at
www.polflam.com.
The #BAU2023 is just 12 weeks away!
We look forward to welcoming you to our stand 127, hall C3!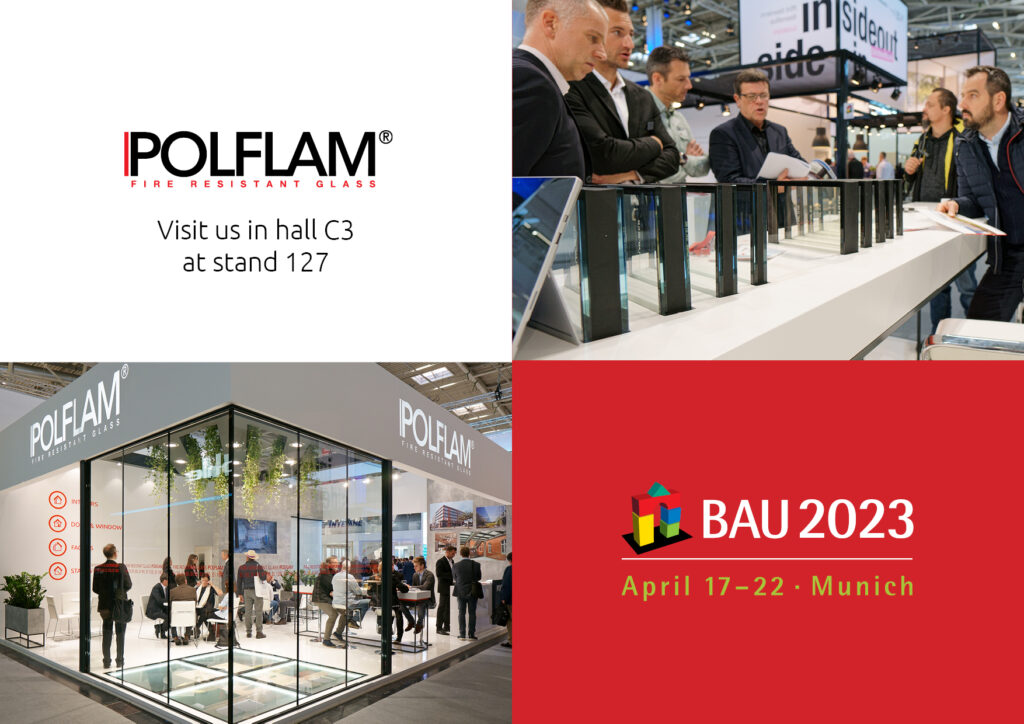 Again and again, the question arises whether curved butt-jointed glass and fire protection are feasible at all? Once again, POLFLAM has demonstrated the performance of curved monolithic POLFLAM BR EI 30 with two opposing curved butt-jointed fire-resistant glasses (convex and concave) in an impressive fire test.
The fire test was successfully performed at DMT in Lathen in a non-load-bearing frameless partition wall system with maximum glass dimensions of 1500 mm x 3000 mm.
This allows the realisation of curved endless partition walls of fire resistance class EI 30 with a variety of different circumferential glass edge coverings.
Curved glass thus offers architects and planners additional freedom in the design of building interiors. In this way unique room structures can be realized without compromising fire safety requirements.
Contact your local Sales Manager to learn more about curved fire-resistant glass made by POLFLAM.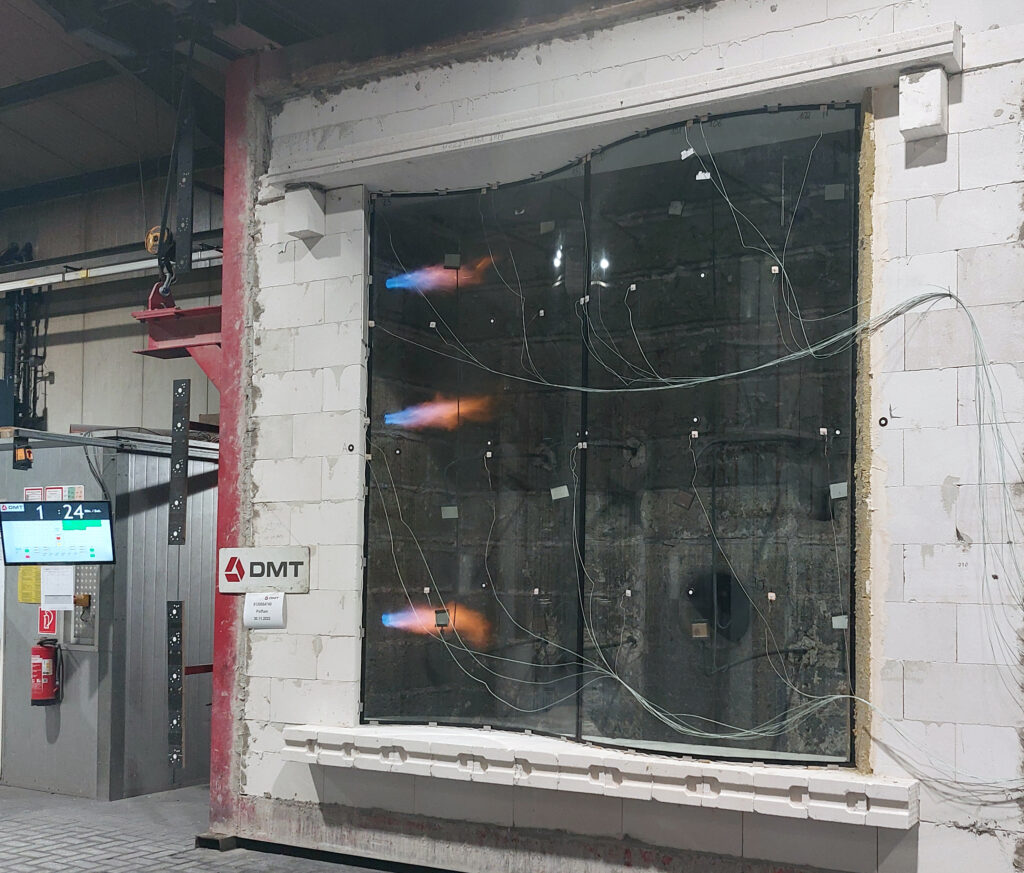 We are proud to announce that POLFLAM fire-resistant glass has been approved for the Warringtonfire Certifire certification especially for the UK market and abroad.
Certifire is a world leading certification for passive fire protection products including independent third-party certification that assures fire protection products' performance, quality, reliability and traceability.
Internationally regarded as one of the most authoritative fire safety marks, the Certifire certification is recognised by regulatory authorities worldwide.
This certification demonstrates POLFLAM's commitment to the highest quality standards and the reliability of its products.
If you would like more information about our fire-resistant glass, please contact your local Sales Manager.
POLFLAM sets new standard for 2-hours fire protection with butt-jointed glazing in an aluminium fire-resistant system.
POLFLAM successfully achieved 2-hours fire resistance (EI120) with POLFLAM BR EI120 (butt-jointed) fire-resistant glass installed in a commercially available aluminium system (Aliplast FR90).
The combination of butt-joint glazing, 2 hours fire protection in an aluminium fire-resistant system with a basic depth of 90 mm is unique for the market, giving designers and architect the possibility to combine endless transparency with 2-hours fire protection in a widely available aluminium fire-resistant system.
With this test result maximum individual glass pane dimensions of 1800 mm x 3000 mm and 1500 mm x 3600 mm (width x height) are possible (EI120) with glass-to-glass (butt-joint) connections creating endless transparent fire-resistant glass partitions.
For more information, please contact your local POLFLAM sales representative.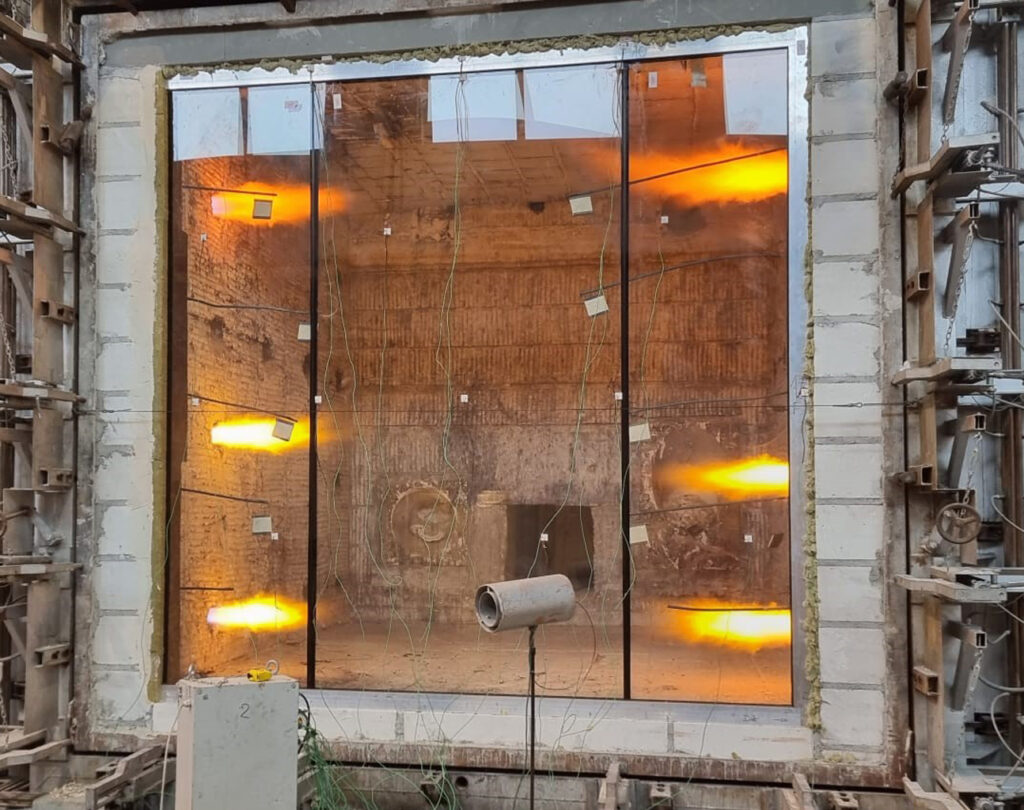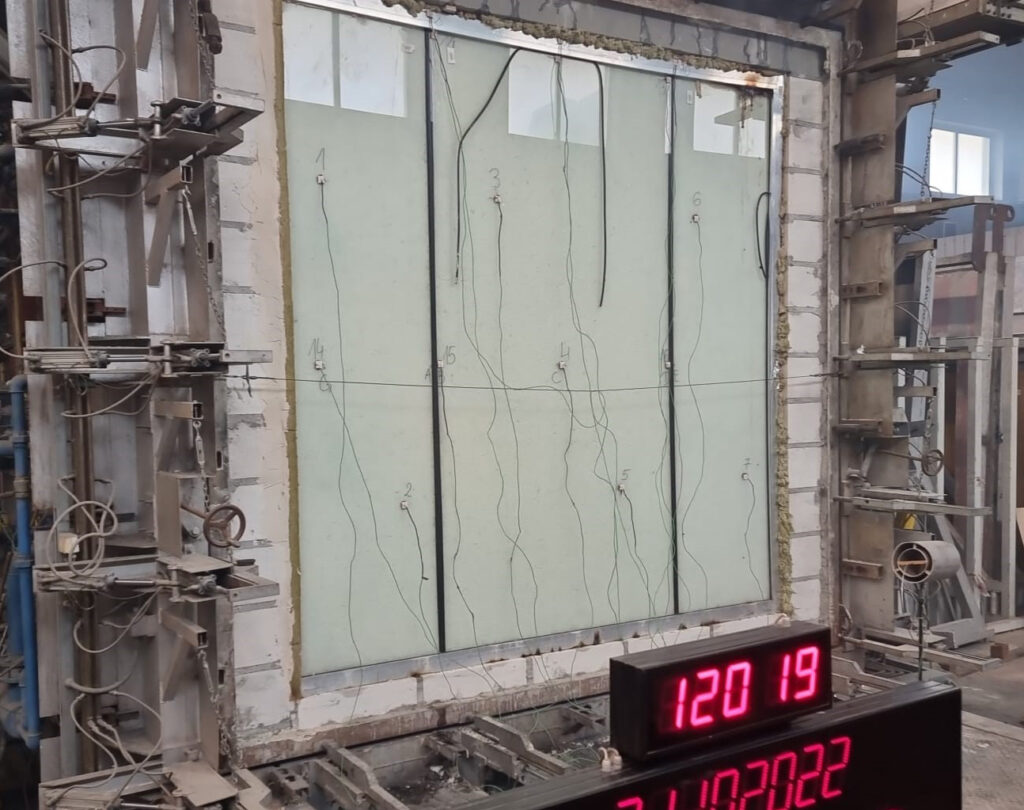 During the latest test our well-known frameless system POLFLAM BR EI 120 with an impressive glass dimensions of 4.000 mm × 2.500 mm (landscape format) has been fire-tested at the test institute DMT in Lathen. The partition retained its fire resistance performance for more than two hours.
The use of frameless systems ensures maximum transparency and facilitates the creation of appealing interior designs, while maintaining resistance to fire up to EI 120. More often large fire-resistant glass panes are required in landscape format to create an unlimited transparent view in buildings without any framing and with as minimal glass to glass connections as possible.
POLFLAM BR fire-resistant glass is available in extra-large dimensions: 4.000 mm × 2.500 mm (landscape format), 2.400 mm × 4.000 mm and 2.000 mm × 4.800 mm (portrait format).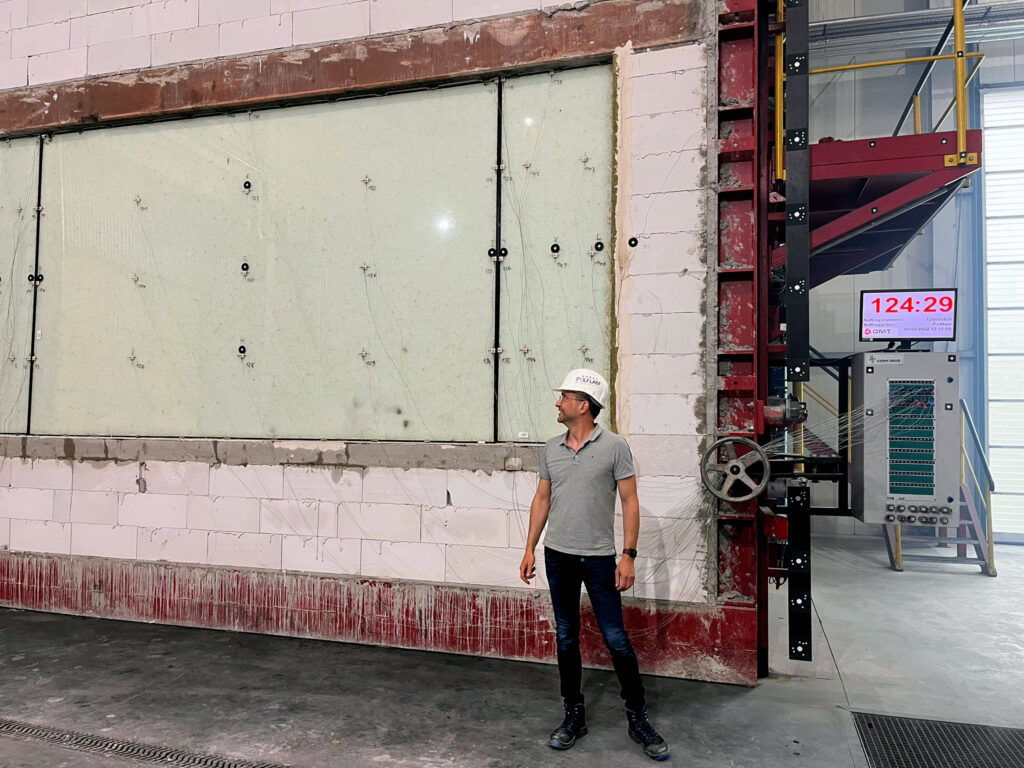 POLFLAM has successfully completed a series of fire tests on timber partitions for classifications EW 30, EW 60, EI 30, EI 60, EI 90 and EI 120. These are intended for use in rigid and lightweight supporting constructions. The fire tests were carried out in various notified fire test laboratories in Poland and Germany, and the final test of the series (a partition with POLFLAM® EI 120) took place on June 7.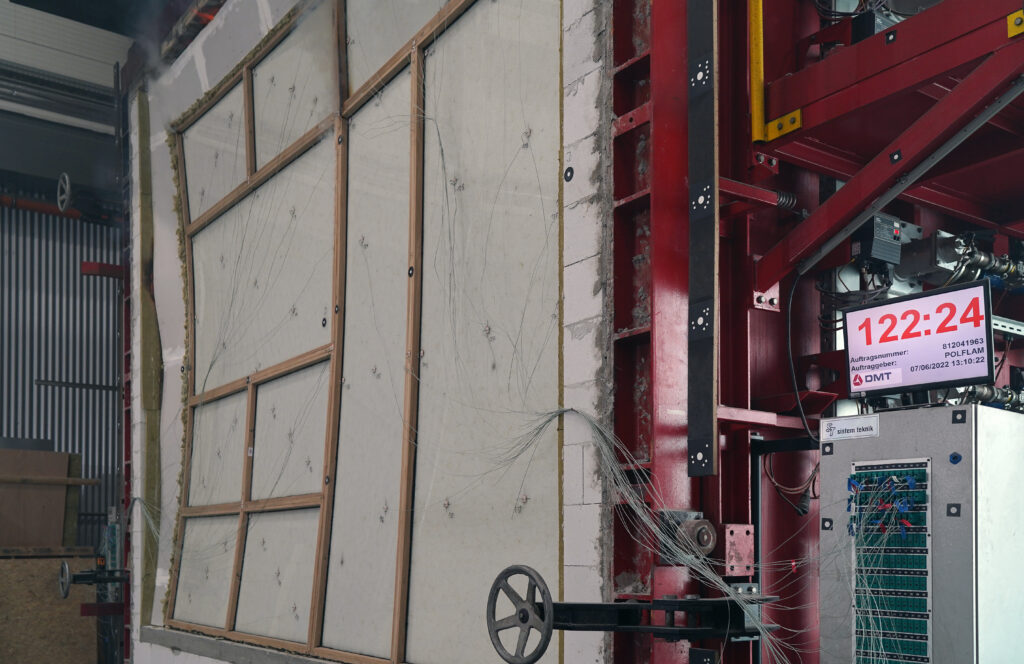 We have completed the move to our new production, warehouse and office centre in Jeziorzany near Tarczyn. Our updated official company address is:
POLFLAM Sp. z o.o., Aleja Krakowska 3, 05-555 Jeziorzany (near Tarczyn), Poland
The new premises is located right next to Expressway S7 be entered via ulica Ogrodowa: https://goo.gl/maps/BZD9d9jBpjoCsycZ7
Our new production facility allows us to increase production capacity and to better serve the needs of our customers across Europe and the Middle East.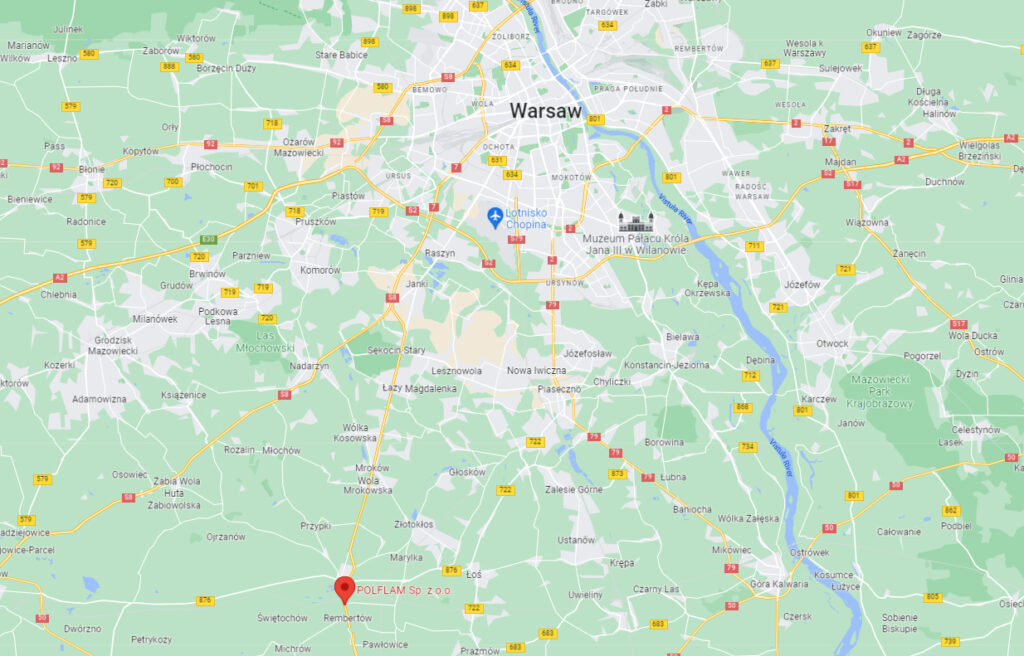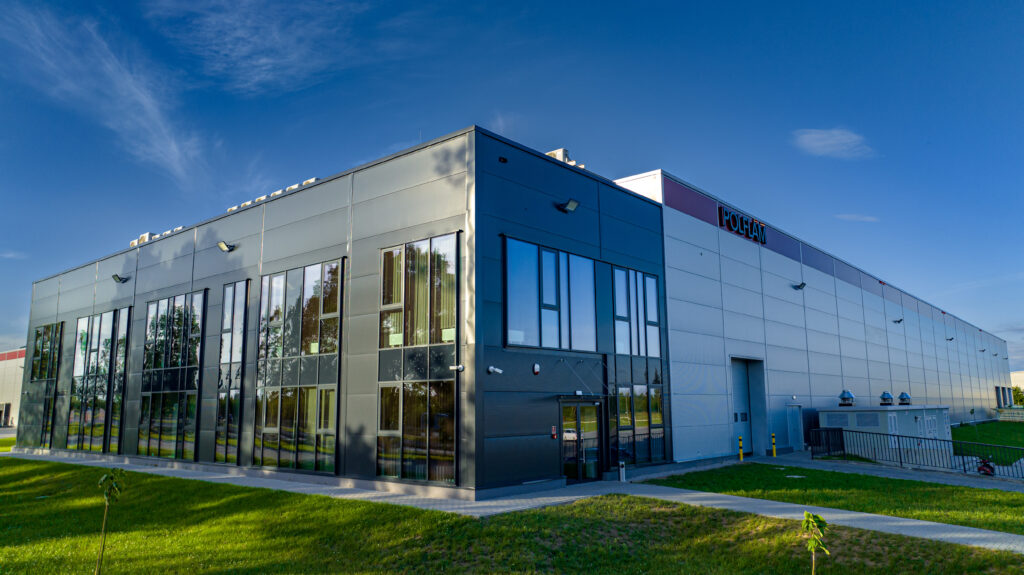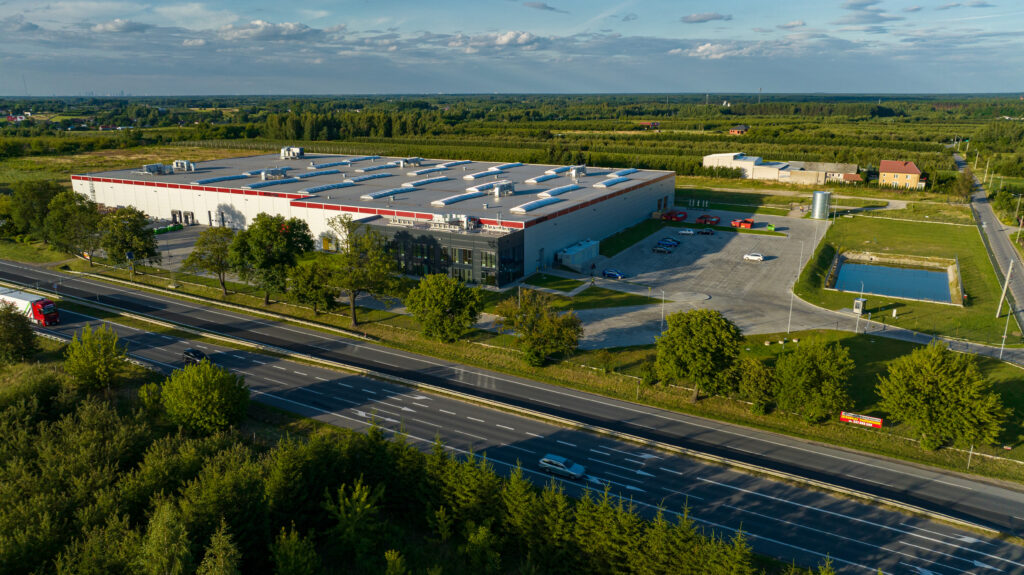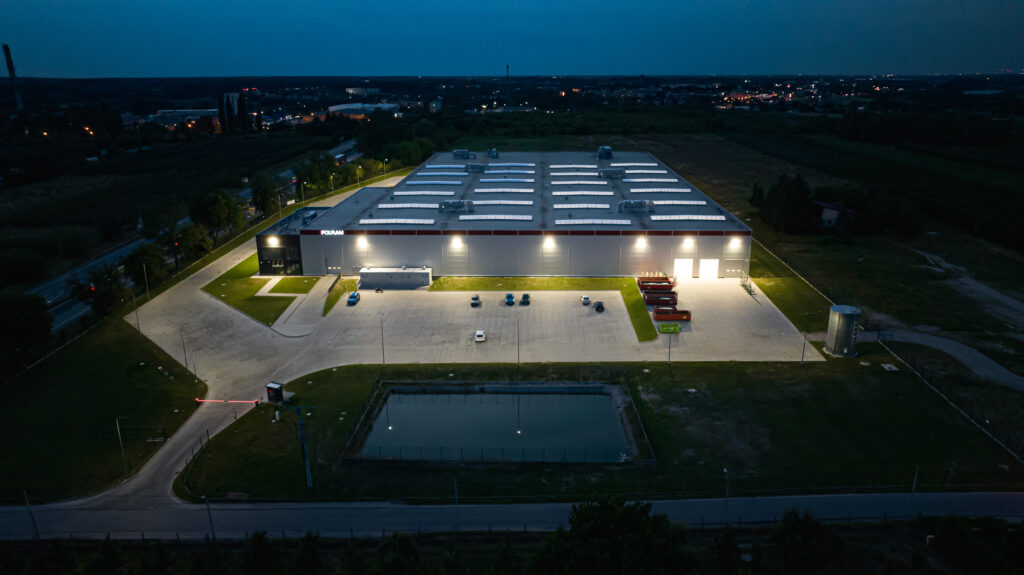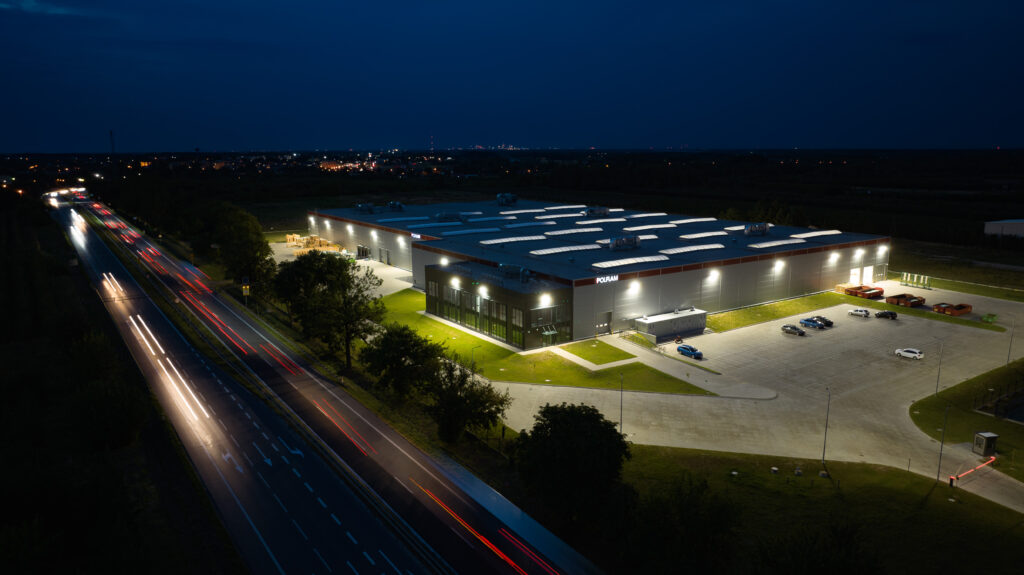 After four days of meetings, good conversations and very interesting discussions, the 2022 Nordbygg building and construction fair in Stockholm has come to a close. We had the opportunity to meet our partners and customers again. We were also able to introduce our POLFLAM products to many potential new clients!
The POLFLAM trade fair team (representatives from our headquarters and our Commercial Director Nordics) would like to thank you very much for visiting us and for all the valuable discussions at our booth. We look forward to seeing you again at the next fair!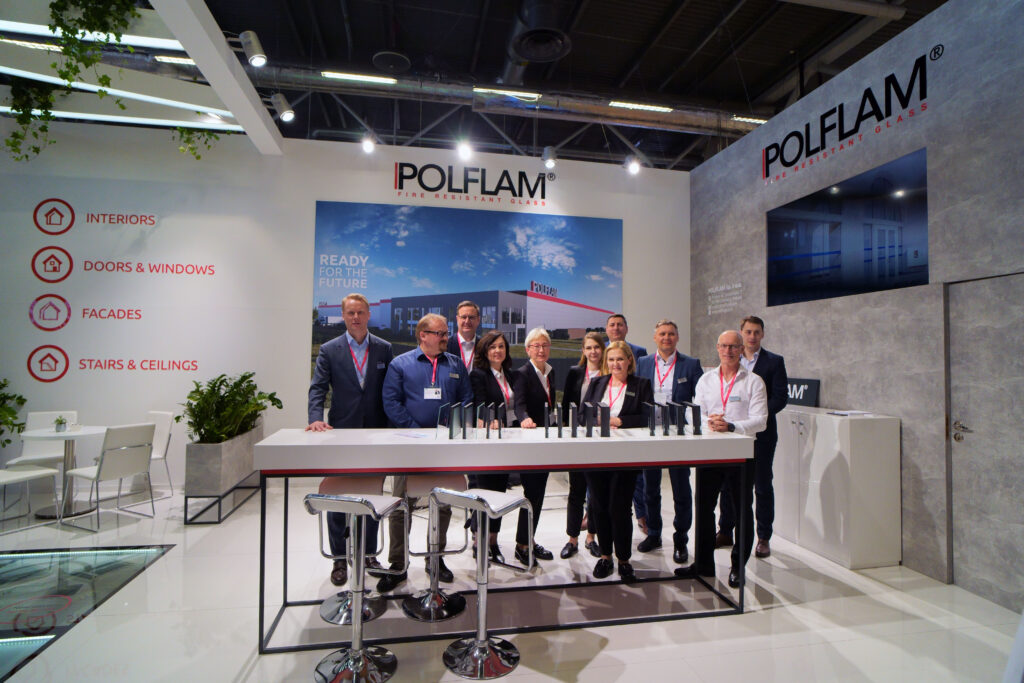 After two years on a COVID-19 pandemic hold, the exhibition industry is finally returning to normal. On 26 April, Nordbygg, one of the largest construction and building industry fairs in Europe, will re-open its doors in Stockholm. POLFLAM will participate in this exhibition and present a wide range of fire-resistant glass applications, such as glass floor panels and full-size glass elements for frameless systems.
Nordbygg – the go-to fair for the business community in northern Europe – will be open to visitors until Friday, 29 April.
Read more: NORDBYGG