We have completed the move to our new production, warehouse and office centre in Jeziorzany near Tarczyn. Our updated official company address is:
POLFLAM Sp. z o.o., Jeziorzany, Aleja Krakowska 3, 05-555 Tarczyn, Poland
The new premises is located right next to Expressway S7 be entered via ulica Ogrodowa: https://goo.gl/maps/BZD9d9jBpjoCsycZ7
Our new production facility allows us to increase production capacity and to better serve the needs of our customers across Europe and the Middle East.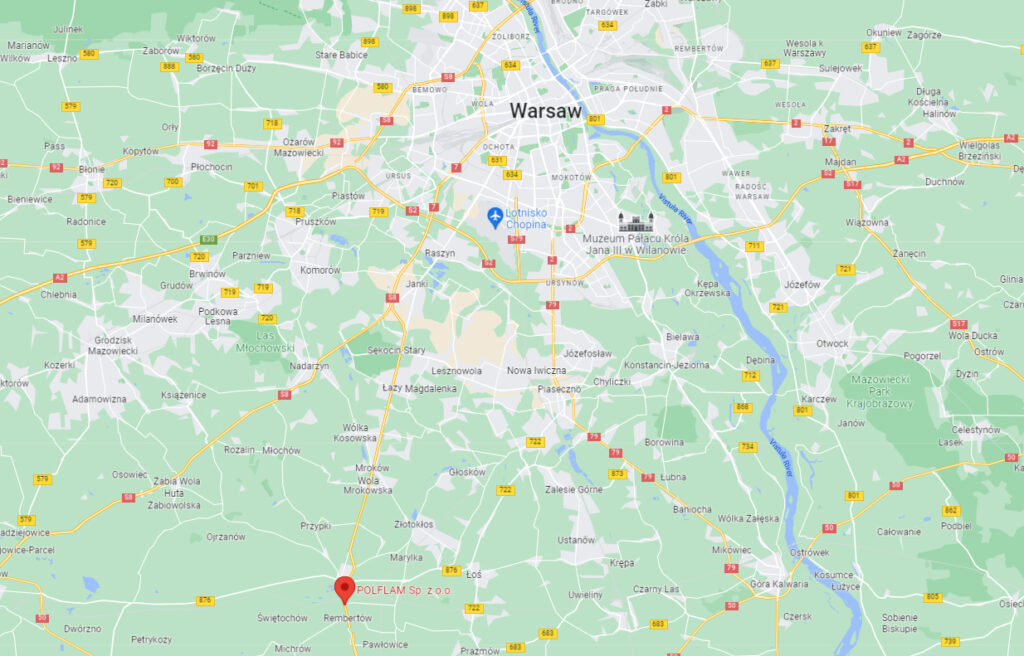 After four days of meetings, good conversations and very interesting discussions, the 2022 Nordbygg building and construction fair in Stockholm has come to a close. We had the opportunity to meet our partners and customers again. We were also able to introduce our POLFLAM products to many potential new clients!
The POLFLAM trade fair team (representatives from our headquarters and our Commercial Director Nordics) would like to thank you very much for visiting us and for all the valuable discussions at our booth. We look forward to seeing you again at the next fair!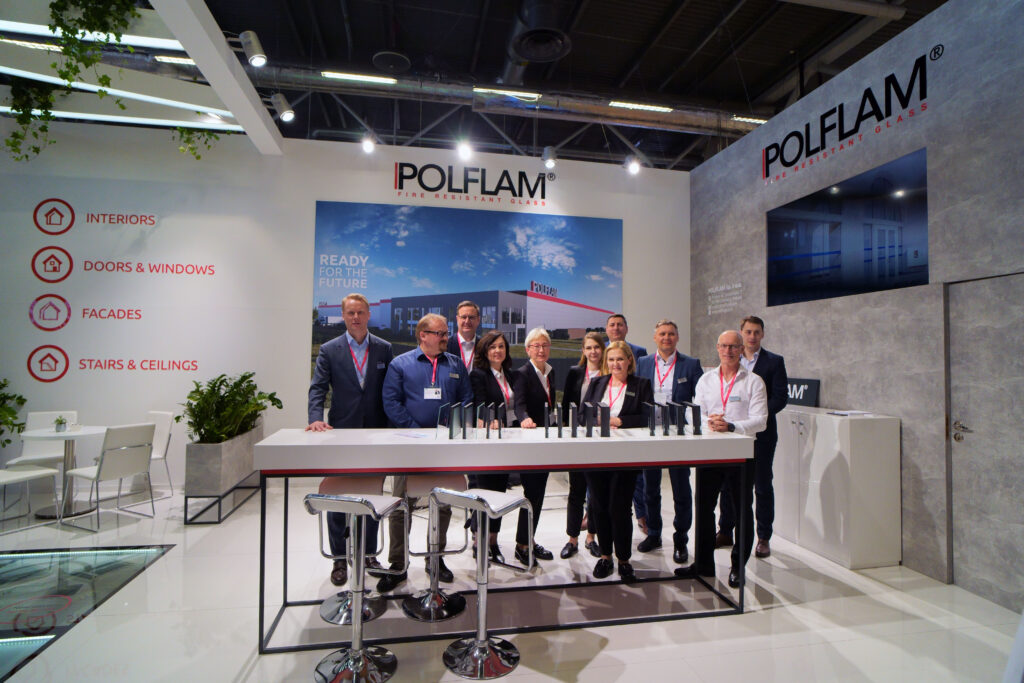 After two years on a COVID-19 pandemic hold, the exhibition industry is finally returning to normal. On 26 April, Nordbygg, one of the largest construction and building industry fairs in Europe, will re-open its doors in Stockholm. POLFLAM will participate in this exhibition and present a wide range of fire-resistant glass applications, such as glass floor panels and full-size glass elements for frameless systems.
Nordbygg – the go-to fair for the business community in northern Europe – will be open to visitors until Friday, 29 April.
Read more: NORDBYGG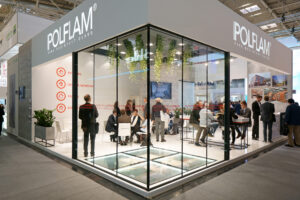 Construction of POLFLAM's new production and warehouse complex in Tarczyn is being currently finalised.
The production infrastructure, considered to be the most state-of-the-art in Europe, is undergoing testing at the moment. Specialised machinery, equipment and tools for the new plant were supplied by leading manufacturers such as FOREL, Mappi, Bottero and MC DIAM, with the ERP software system provided by FeneTech. The general contractor, CFE Polska, efficiently carried out the construction project following the design-build method.
Along with the combined 15,000 m2 production floor and warehouse , the office area (630 m2) was also opened for use. Outdoor space totalling over 8,000 m2, including access roads, car parks and truck loading areas, has been completed.
The new factory will begin full operational status within the next few weeks. Thanks to the new investment, the production capacity for POLFLAM's fire-resistant glass will nearly triple.
One significant advantage of POLFLAM's cutting edge technology over competitors is the ability to create very large fire-resistant glass panes. We are proud to announce that we have developed a new glass product by successfully increasing the maximum height of a single pane of POLFLAM BR glass to 4800 mm.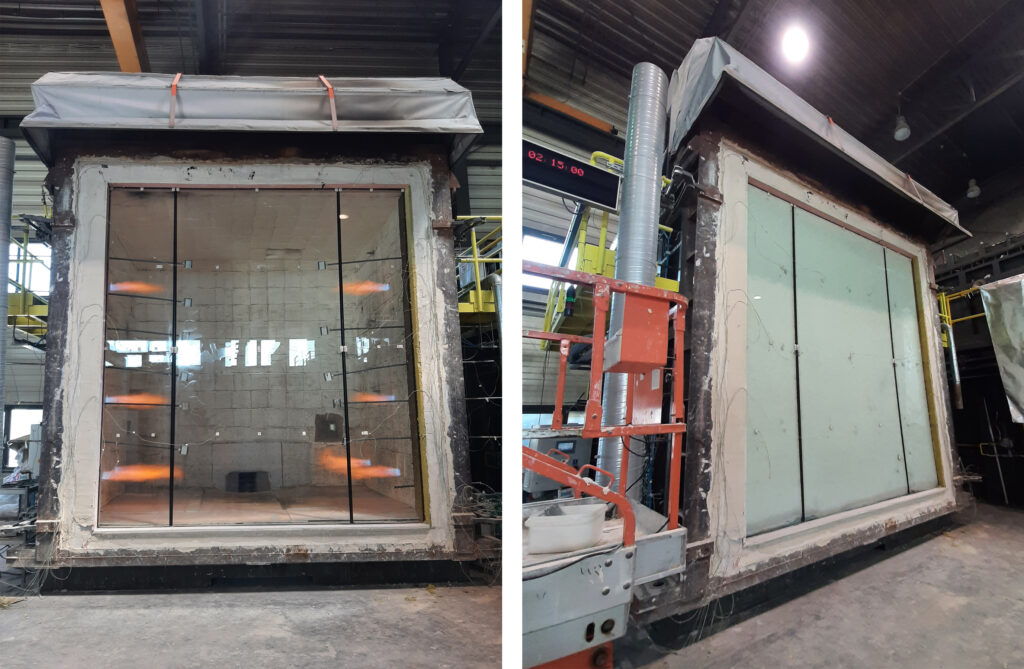 What's going on today at the new POLFLAM factory construction site in Tarczyn? Follow the progress LIVE via our online webcam. Take a look!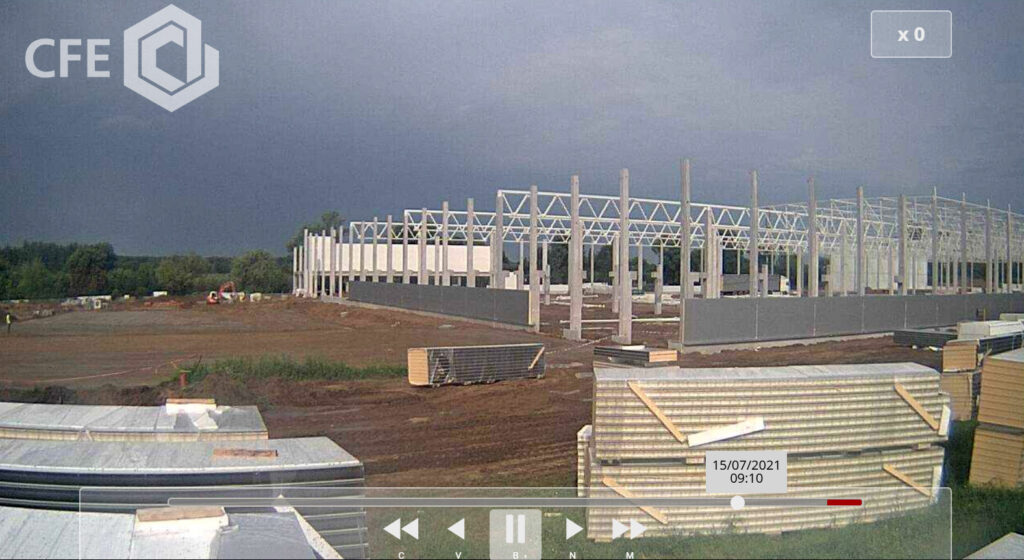 POLFLAM, a leading manufacturer of fire-resistant glass, is increasing its production capabilities. A modern office space, production factory, and warehouse facility are being built on an 8-hectare site in Tarczyn, near National Road No. 7, which connects Warsaw with Kraków. CFE Polska – part of the renowned multinational CFE Group – is heading up the building project. The investment in this state-of-the-art, high-capacity production facility will triple POLFLAM's total output.
POLFLAM® fire-resistant glass is becoming increasingly popular for use in timber systems. In our latest information brochure, we present examples of solutions with and without frames, in which constructional or decorative elements are made of timber.
We think our brochure will inspire you: DOWNLOAD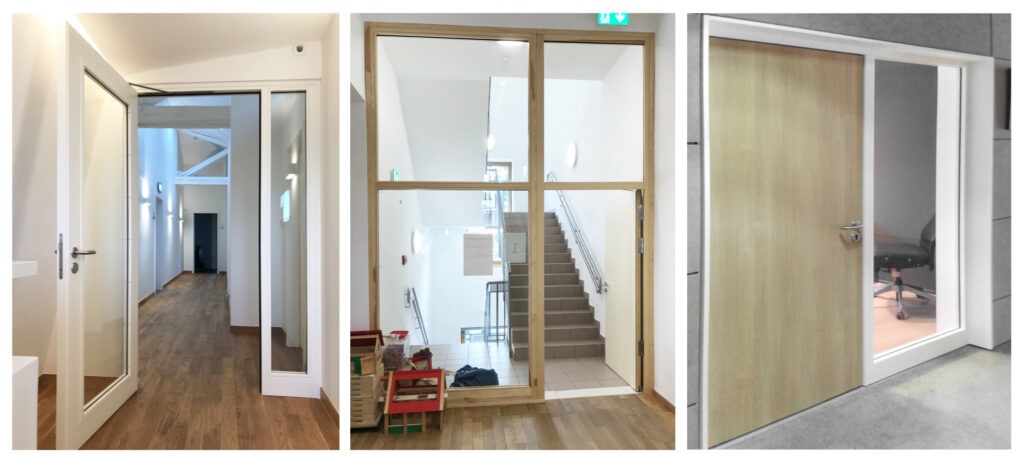 Today, fire-rated glazed partitions have become a standard in interior design. Architects incorporate them as an option of choice both in modern office spaces and in classical interior designs. The installation systems used in glazed partitioning have evolved immensely over the last few years, from solid frames and sections to almost invisible edge framing in tandem with silicone joints.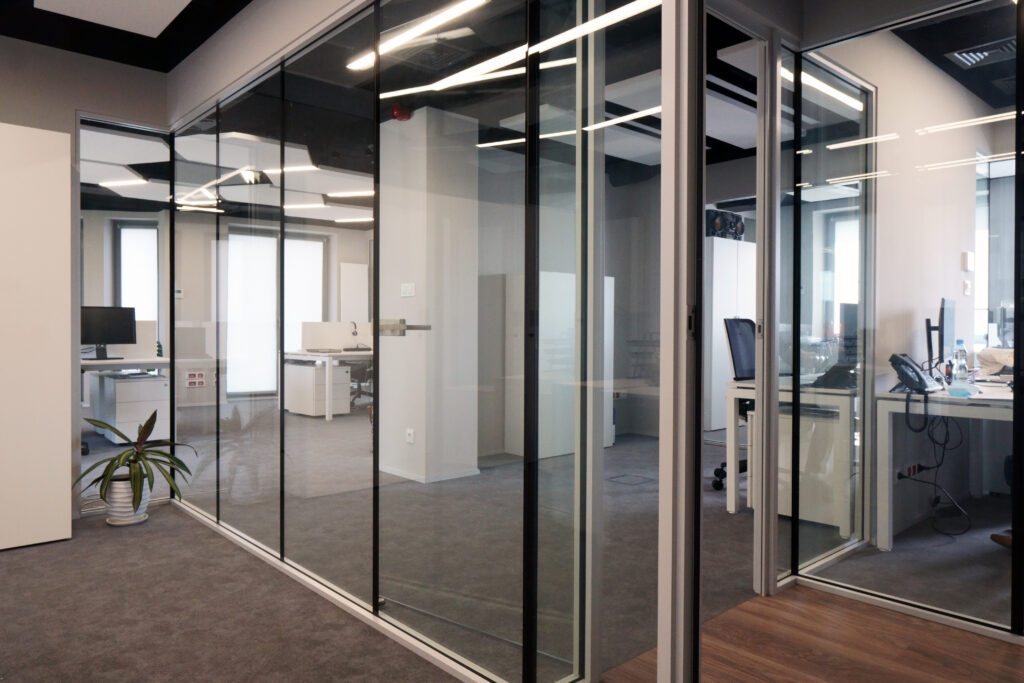 Satin glass is characterised by its delicate matte finish producing a translucent effect. Developing our new POLFLAM product, we have successfully implemented new solutions to overcome technological barriers. The satinated side of the glass panel faces the inside of the glazing unit and is in contact with the fire-resistant hydrogel interlayer. Therefore, it is not exposed to dirt or to potential scratching.