POLFLAM® fire-resistant glass is becoming increasingly popular for use in timber systems. In our latest information brochure, we present examples of solutions with and without frames, in which constructional or decorative elements are made of timber.
We think our brochure will inspire you: DOWNLOAD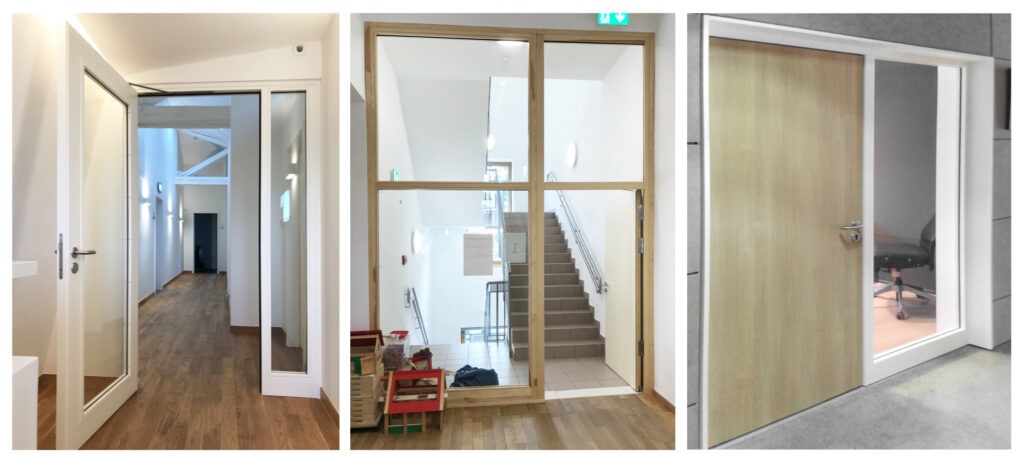 Today, fire-rated glazed partitions have become a standard in interior design. Architects incorporate them as an option of choice both in modern office spaces and in classical interior designs. The installation systems used in glazed partitioning have evolved immensely over the last few years, from solid frames and sections to almost invisible edge framing in tandem with silicone joints.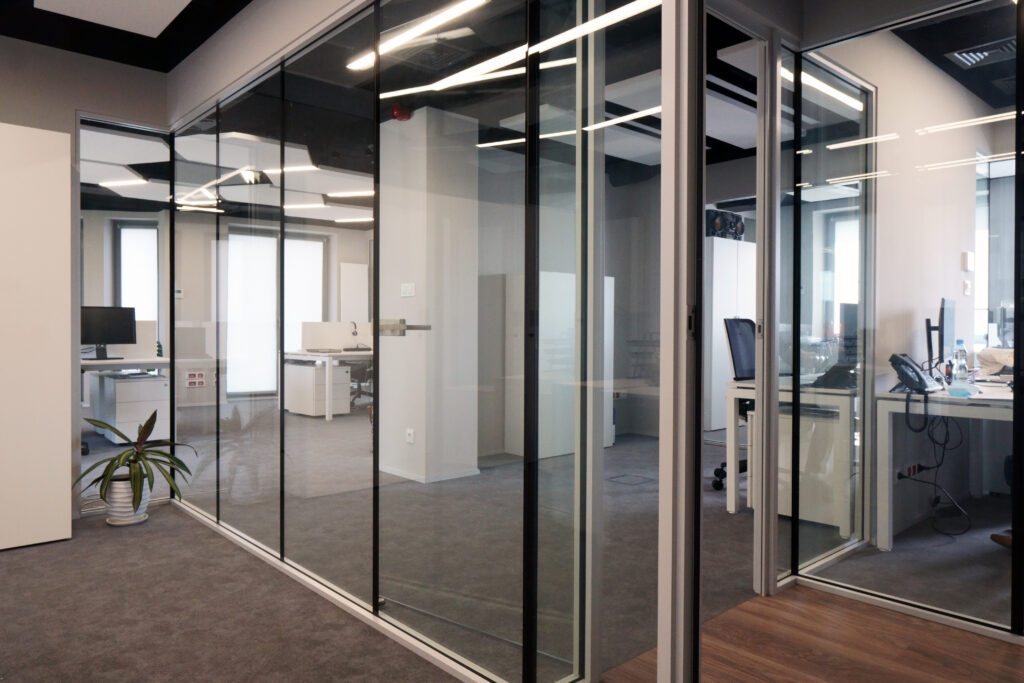 Satin glass is characterised by its delicate matte finish producing a translucent effect. Developing our new POLFLAM product, we have successfully implemented new solutions to overcome technological barriers. The satinated side of the glass panel faces the inside of the glazing unit and is in contact with the fire-resistant hydrogel interlayer. Therefore, it is not exposed to dirt or to potential scratching.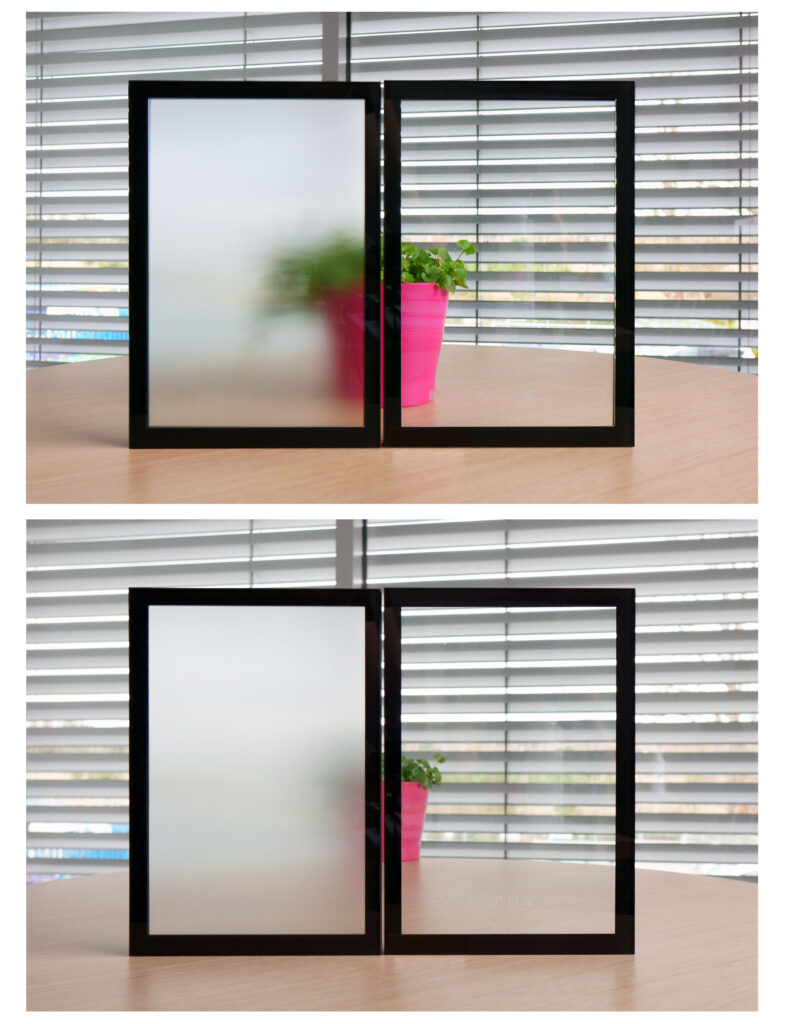 In June, specialists from POLFLAM took part in the conference "Modern Glass Partitions – Key to Building Comfort", which had been organised by the editors of "Świat Szkła" (Glass World) monthly magazine.
The conference served as an exchange forum for expert knowledge of standardisation regulations regarding the use of internal glazing in buildings. One of the topics discussed was fire resistance testing and classification of glazed partition walls.
With the pandemic-related restrictions being lifted, we are gradually relaunching our training activities – in Poland and abroad. More and more dates are being fixed for events that had to be postponed.
Last autumn, the FIRE ACADEMY 2019 training sessions took place in Ghent, Brussels and Liège, organised by the Belgian branch of ALUPROF in cooperation with POLFLAM. At this event, specialists from these two companies and representatives from key Belgian building trade institutions – ISIB, AGORIA, WTCB and Fire Forum – discussed fire safety in the construction industry with a focus on fire-resistant glazing.
For more information about our Consulting and Training activities please visit:   >>
Dear valued Customers and Business Partners,
hereby we would like to update you with regard to the Coronavirus pandemic.
POLFLAM is permanently monitoring the evolution of the Coronavirus situation. We have implemented all required measures in accordance with the guidelines for workplaces published by the Polish Ministry of Development in cooperation with the Chief Sanitary Inspector.
We have introduced additional safety and security measures and adapted our internal procedures according to these guidelines.
POLFLAM is operating as usual and, as always, we do and will do our utmost best to meet your expectations and requirements.
Please note that our next trade fair event – at Nordbygg in Stockholm originally scheduled for April – has been postponed until September this year by the organizer due to safety reasons. Looking forward to meeting you at the fair on the new date.
Kind regards and stay healthy!
David Ulens, CEO
Piotr Krezel, CFO
Wood is the noblest material used in the production of window and door joinery. It is currently experiencing a real renaissance. Thanks to modern technology, it can also be used in many parts where fire resistance is required.
POLFLAM® fire-resistant glass can be combined with wood in various ways.
Ceilings are undoubtedly one of the most difficult challenges which the manufacturer of fire resistant glass faces. This is due to the fact that glass used in ceilings has, in an incident of fire, to endure in extreme conditions, while bearing loads. At the same time, the market demand for this product is huge.
POLFLAM F glass has a load-bearing capacity of up to 5 kN / m2. It is available in three fire resistance classes: REI 30, 45 and 60. Therefore, in the event of fire, it ensures complete safety of evacuation within the time limit required by law – 30, 45 or 60 min.