Jednou z výhod technologie Polflam je možnost vytvářet velkorozměrová protipožární skla. S potěšením oznamujeme, že jsme zvětšili maximální výšku tabule skla POLFLAM BR na 4800 mm.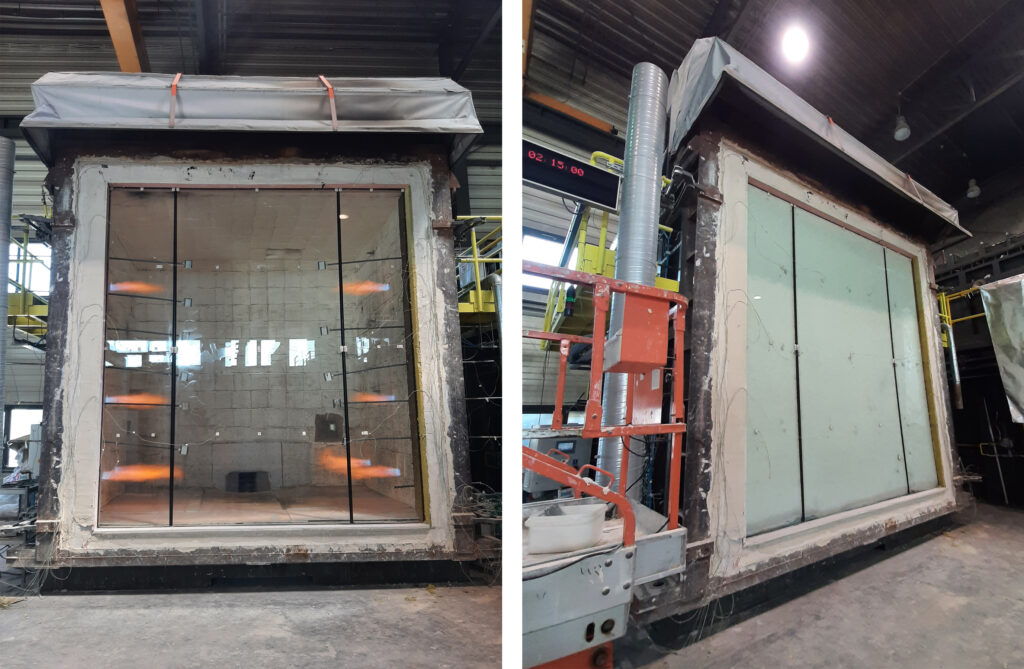 What's going on today at the new POLFLAM factory construction site in Tarczyn? Follow the progress LIVE via our online webcam. Take a look!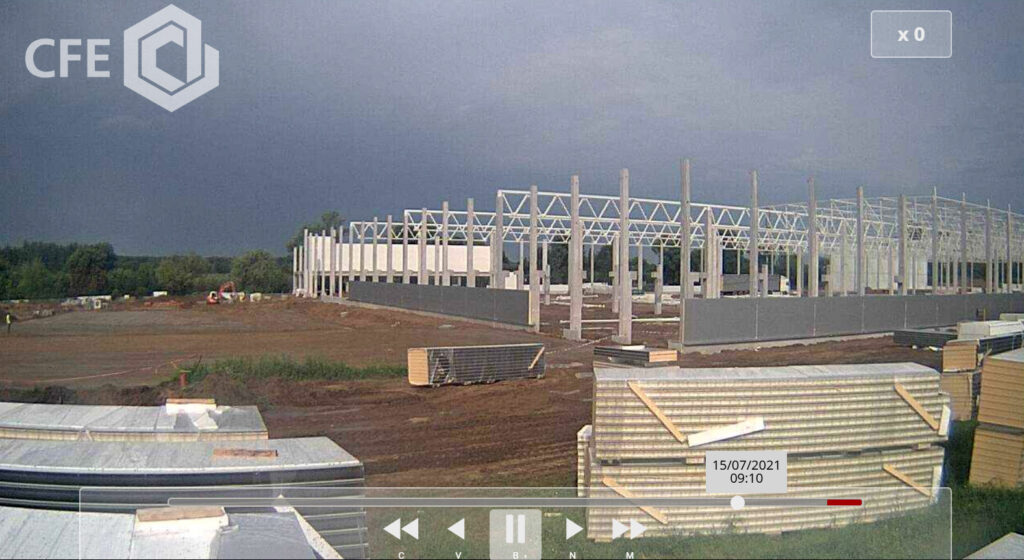 POLFLAM, a leading manufacturer of fire-resistant glass, is increasing its production capabilities. A modern office space, production factory, and warehouse facility are being built on an 8-hectare site in Tarczyn, near National Road No. 7, which connects Warsaw with Kraków. CFE Polska – part of the renowned multinational CFE Group – is heading up the building project. The investment in this state-of-the-art, high-capacity production facility will triple POLFLAM's total output.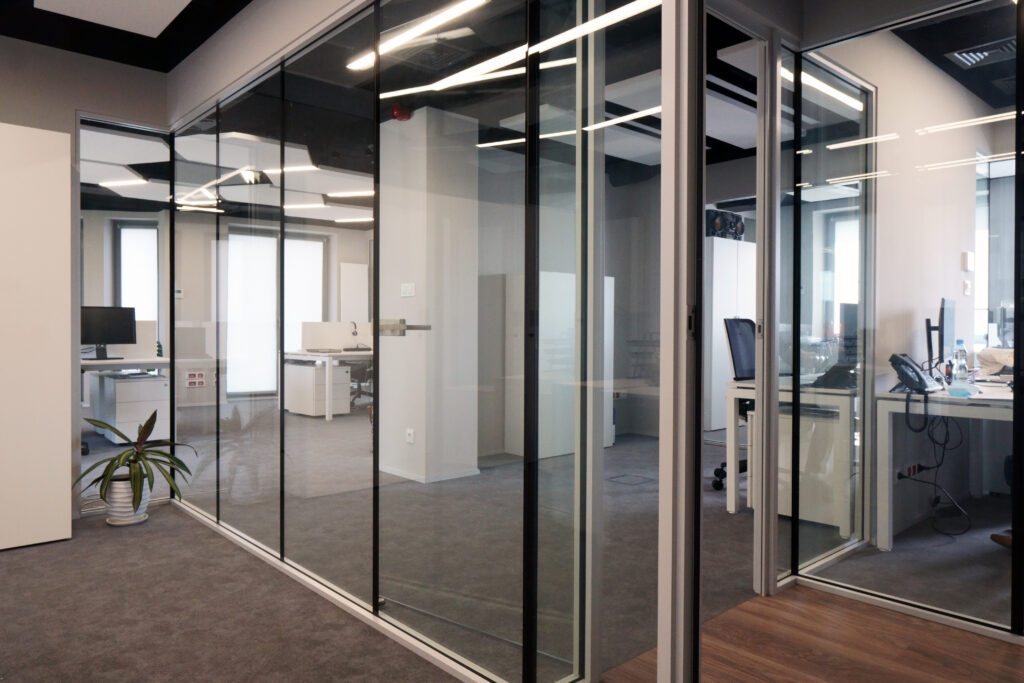 Architektura moderních interiérů je založená na lehkosti, vyznačujese všestranným používáním skla a stále hledá zajímavá a funkční řešení pro vyčlenění postorů, které vyžadují účinnou vizuální separaciod okolí. Saténové sklo je pro tyto případy ideální. Ale co když potřebujeme skleněnou zástěnu s protipožárními vlastnostmi? V současné době je i toto možné!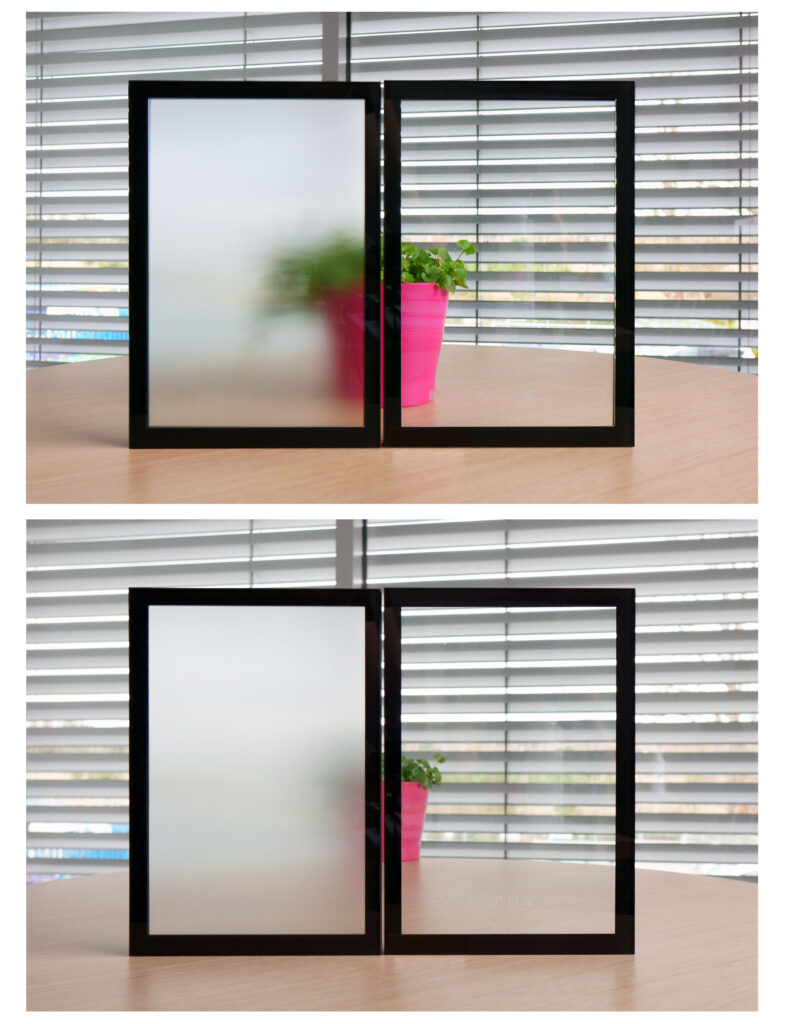 In June, specialists from POLFLAM took part in the conference "Modern Glass Partitions – Key to Building Comfort", which had been organised by the editors of "Świat Szkła" (Glass World) monthly magazine.
The conference served as an exchange forum for expert knowledge of standardisation regulations regarding the use of internal glazing in buildings. One of the topics discussed was fire resistance testing and classification of glazed partition walls.
With the pandemic-related restrictions being lifted, we are gradually relaunching our training activities – in Poland and abroad. More and more dates are being fixed for events that had to be postponed.
Last autumn, the FIRE ACADEMY 2019 training sessions took place in Ghent, Brussels and Liège, organised by the Belgian branch of ALUPROF in cooperation with POLFLAM. At this event, specialists from these two companies and representatives from key Belgian building trade institutions – ISIB, AGORIA, WTCB and Fire Forum – discussed fire safety in the construction industry with a focus on fire-resistant glazing.
For more information about our Consulting and Training activities please visit:   >>
Dear valued Customers and Business Partners,
hereby we would like to update you with regard to the Coronavirus pandemic.
POLFLAM is permanently monitoring the evolution of the Coronavirus situation. We have implemented all required measures in accordance with the guidelines for workplaces published by the Polish Ministry of Development in cooperation with the Chief Sanitary Inspector. We have introduced additional safety and security measures and adapted our internal procedures according to these guidelines.
POLFLAM is operating as usual and, as always, we do and will do our utmost best to meet your expectations and requirements.
Please note that our next trade fair event – at Nordbygg in Stockholm originally scheduled for April – has been postponed until September this year by the organizer due to safety reasons. Looking forward to meeting you at the fair on the new date.
Kind regards and stay healthy!
David Ulens, CEO
Piotr Krezel, CFO
Dřevo je nejušlechtilejší materiál používaný ve výrobě dřevěných oken a dveří. V současné době prožívá skutečnou renezanci. Díky moderní technologii je používáno v mnoha různých dílech oken a dveří s požadovanou požární odolností.
Protipožární sklo POLFLAM® lze kombinovat se dřevem různými způsoby.